We offer a bespoke, full architecture and interior design service. We work from concept design through the design development process, the drafting of technical drawings, and overseeing the construction of your project.
We can also work as part of a team and are more than happy to collaborate with other design consultants should you choose to do so.
Acquiring land and starting a project in Indonesia can seem daunting. We offer a feasibility service that aims at helping you make decisions at the outset of a project.
This might be from advising you on the suitability of a site, site analysis work, carrying out 3D massing studies and preliminary area schedules as well as providing you with planning advice and preliminary project cost estimates.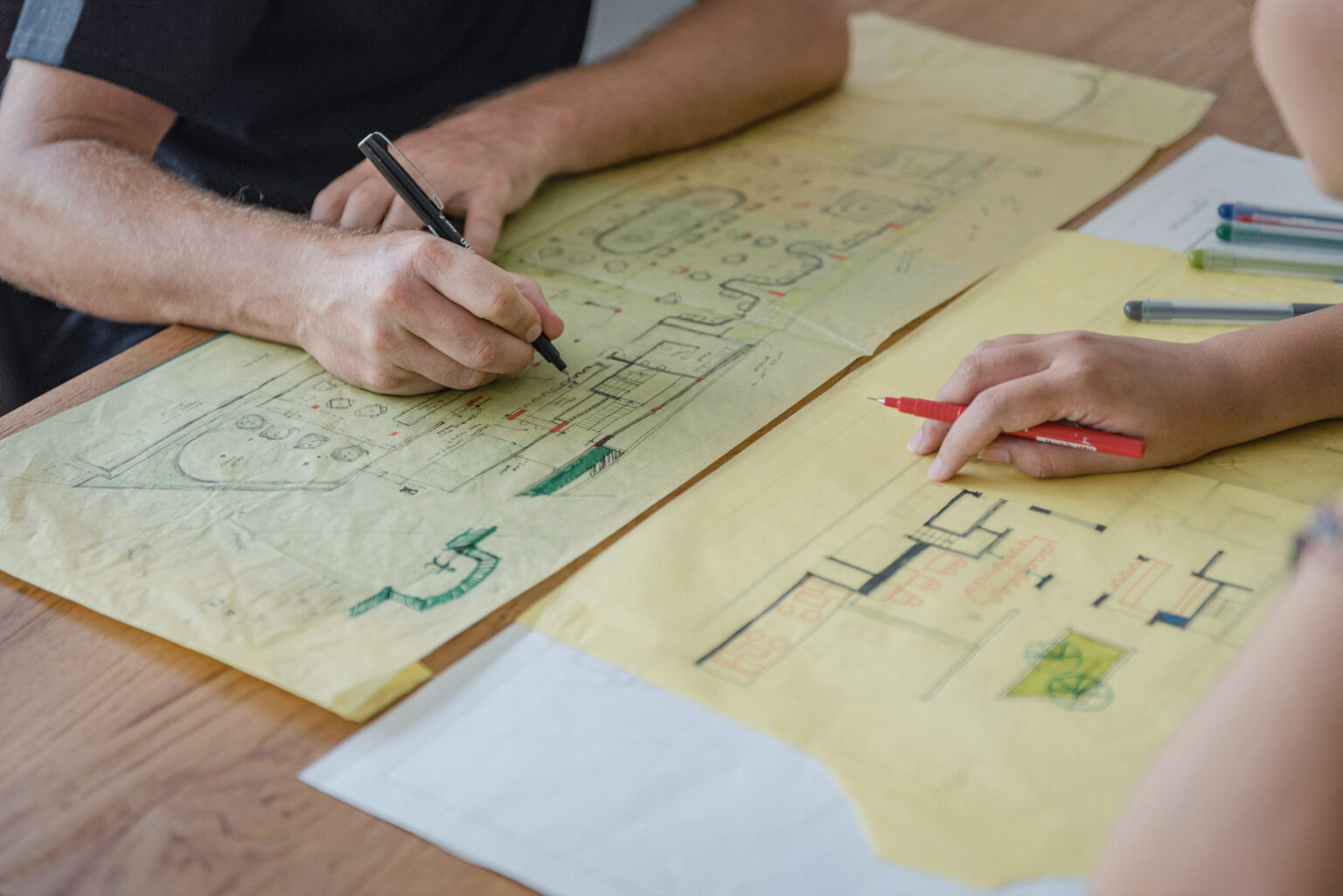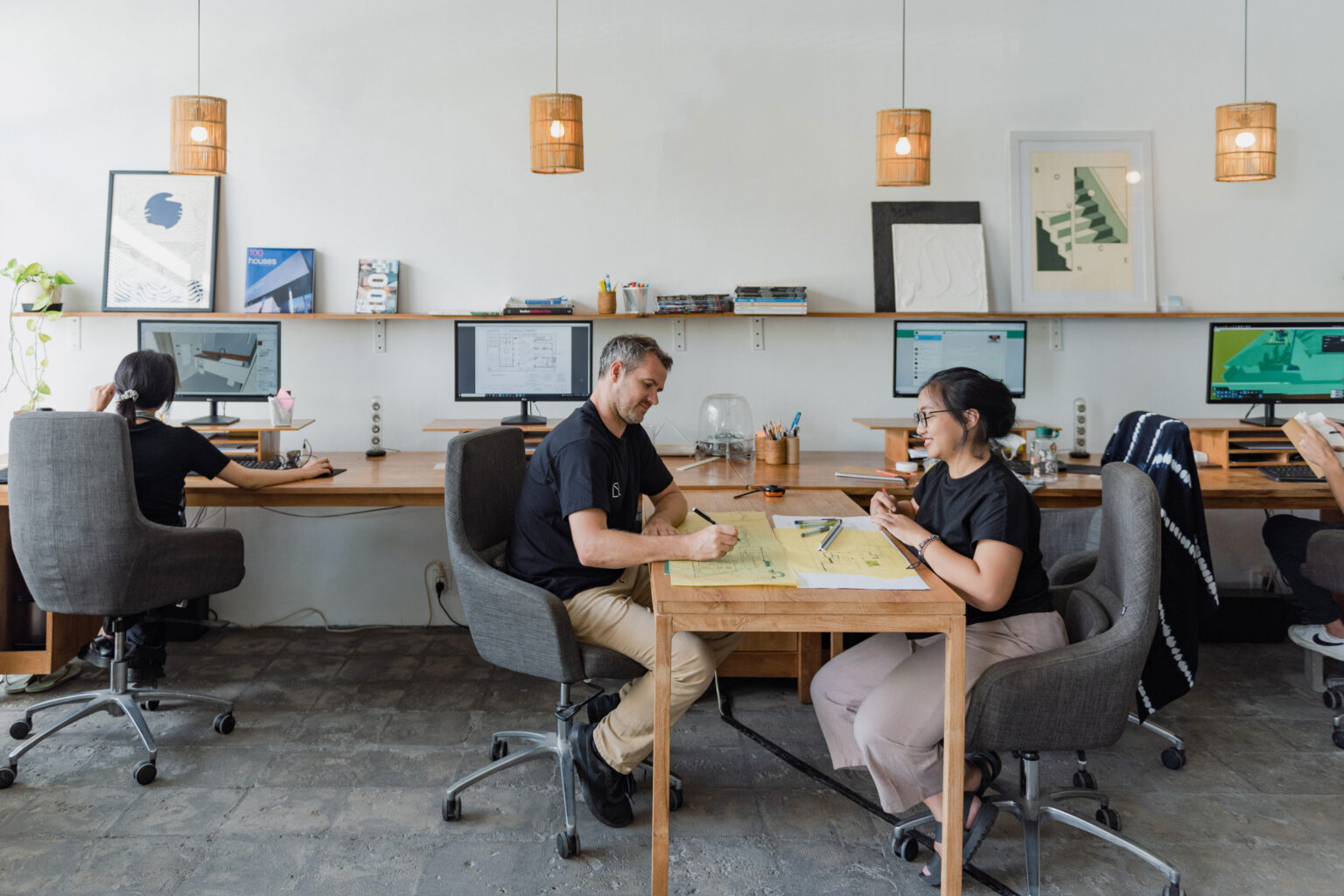 This is where the fun starts. Whether you choose to work with us for Architecture or Interior Design, (or both!) we will spend time researching and defining the conceptual direction for your project.
This might be in the form of inspiration imagery and design references that helps us communicate our thoughts and ideas for your project. Next usually follows sketches and preliminary drawings in 2D and 3D where we begin to put our ideas down onto paper.
Once the concept has been approved, we move on to the Design Development phase. This is where our drawings get more technical and where the finer details of the project are resolved. We will work closely with you to choose the material selections for the project and help visualize things clearly to you in the form of 3D renderings and visualizations.
This stage usually takes the most time and involves working with external consultants such as Structural and MEP (Mechanical, Electrical, and Plumbing) Engineers, Quantity Surveyors, Lighting Specialists, and Landscape Architects. At the end of this phase, your building or space will be fully designed and an accurate costing estimate can be achieved.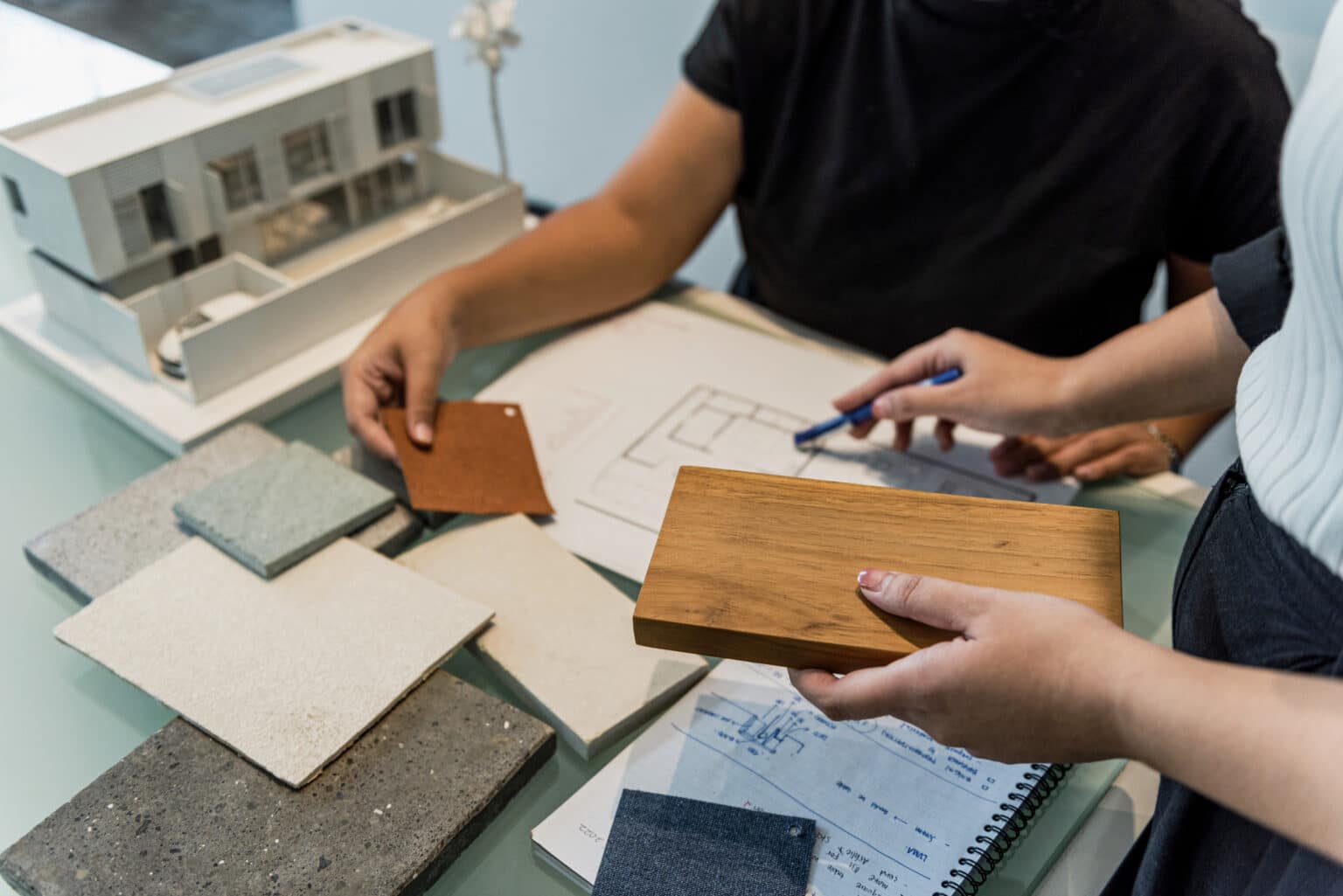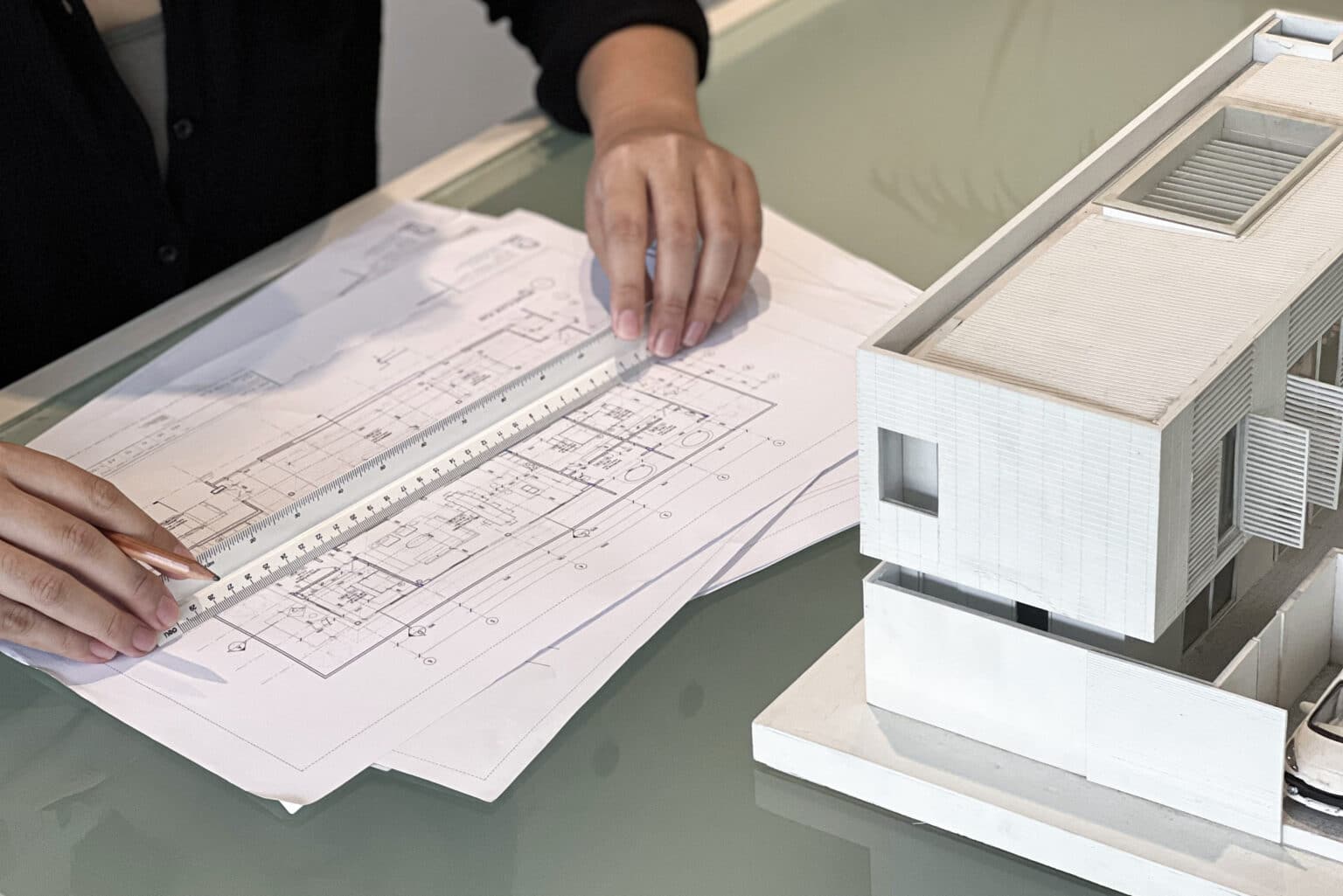 Construction + Planning Drawings
This stage is a crucial one and is where we draft the all-important construction drawings, details, and specifications for your project. We will document everything required to get your project accurately priced by potential builders.
If we are working with you on Interior Design this will also include full specifications on any custom-designed built-in or loose furniture. We can also help you procure any furniture from our trusted list of suppliers.
Finally, we will provide you with the all-important planning drawings so you can submit your project PBG drawings in order to get your building permit.
This is the stage we enjoy most and when we get to see our projects realized. We will be there from day 1 throughout the whole process working closely with your selected builder or project manager to make sure everything is running smoothly and that your building or space is being constructed as per our design and specifications.
We are hot on detailing so will make sure everything is neat and tidy and will resolve and handle tweaks or modifications along the way. At the end of the construction, we will produce a defects list that will be handed over to the builder – which will be resolved before practical completion.
We will also oversee the installation and placement of any Interior elements designed or procured through us.